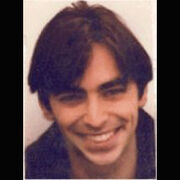 Jean "El Chicoverde" Rochefort was the mastermind behind the
Shamu Quest
series, who made several contributions to
Operation: Na Pali
and later went into the professional gaming industry.
Work on Operation: Na Pali
Edit
"El Chicoverde" contributed 7 maps, 3 models and 3 texture packs to Operation: Na Pali.
Tree402
ChicoShip
ChicoMarine
ChicoVolcano
ChicoRuins
chicohourwipeouttextures
Ad blocker interference detected!
Wikia is a free-to-use site that makes money from advertising. We have a modified experience for viewers using ad blockers

Wikia is not accessible if you've made further modifications. Remove the custom ad blocker rule(s) and the page will load as expected.